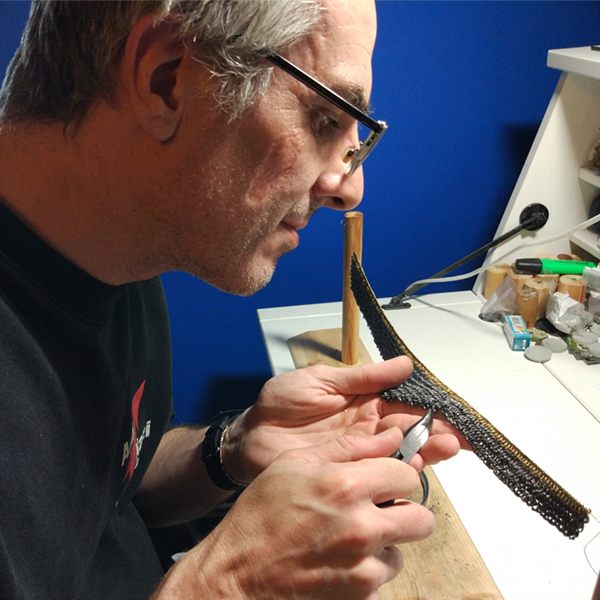 I am an ICON accredited objects conservator with an interest in arms and armour stemming from my childhood and hobbies including wargaming and role-playing games.
While supervising a student project on a mail shirt I got the opportunity to work with Mark Hale (Cap-à-pie) and Nick Checksfield, learning how to make traditional riveted mail. This sparked an interest and since November 2018 I have been experimenting with constructing mail items, focusing on small and fiddly riveted mail items.
This website documents my work on a variety of mail projects, in particular my current work on making a copy of the A9 standard from the Wallace Collection. Please feel free to contact me if you would like to ask any questions about any of my work.
Close-up of the copy of the A9 standard
Two rows of brass lattens and 14 rows of iron started…
After 118 hours of work I am a bit more than halfway along
Another section of 20 rings is complete
My test square for making a copy of the A9 standard from the Wallace Collection
150 drifted rings ready for joining up
Looking ahead to building the gorget section by using butted links to see how the idling works